Prefabricated vs. Custom Cabinets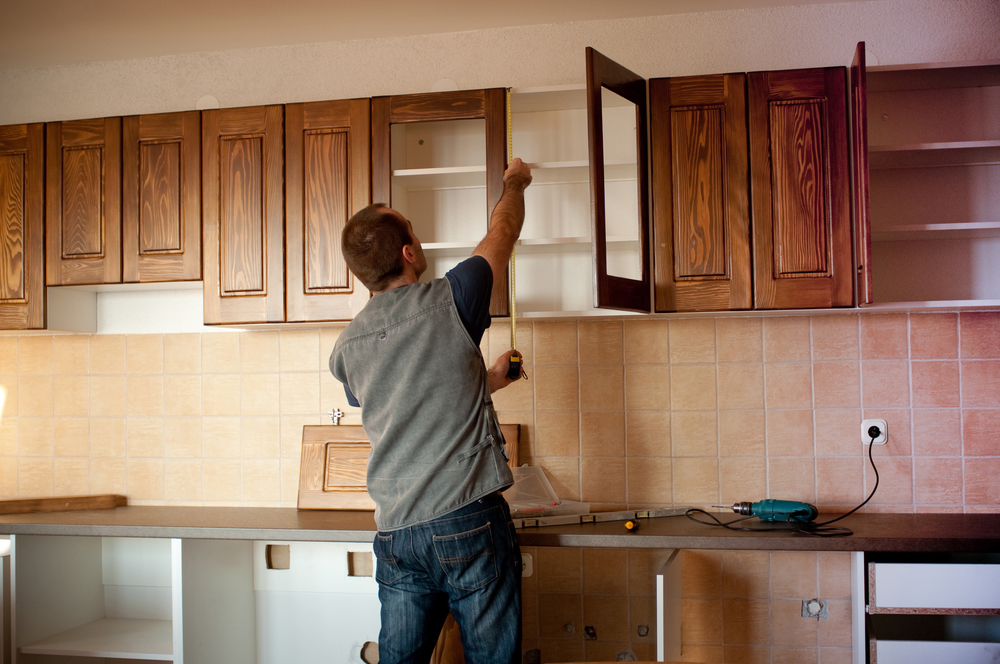 During kitchen remodels or construction, one tricky decision you'll have to make is the type of cabinet to install.
Cabinets take up a significant space in your kitchen. They have the ability to set the mood inside your home. With well-designed cabinets, you can make your kitchen and the rest of your home feel cozier and more inviting.
You can choose between prefabricated and custom cabinets. It helps to understand more about the advantages and disadvantages of the two so you can also decide better.
And that's exactly what we're going to talk about on this post. So, let's dive in.
Prefabricated Cabinets
First off, pre-fabricated cabinets. Nowadays, you can look at a prefabricated cabinet and think it's custom-built. Here are the pros and cons of going for this option.
Pros
Cost. Prefabricated cabinets are generally more affordable than custom cabinets. If you're on a tight budget, you may want to consider this choice.
Shorter turnaround time. Since pre-fabricated cabinets are usually 'off the shelf', they're always ready for installing. If you want the construction to get completed in a shorter period of time, then prefab cabinets can help you with that. Look for a supplier that will as assist in installing your new cabinet.
Easy Installation. Easy installation due to limited customization options.
Factory Finish. Prefabricated Cabinets come with a Factory Finish which is typically more durable than a site finished cabinet. This is due to the fact that Factory Finish cabinets are finished in a controlled environment with multiple coats applied.
Available in a wide variety of styles. Prefabricated cabinets come in various make, finish, and design. You can find one made of plywood or solid wood. There are also those that come with special features, such as wine racks and other decorative add-ons. If you want to add designs, you can also request your supplier to do this for you, provided they offer this service. Using a design software, they can show you how your kitchen cabinets will look once they're already installed.
Cons
Limited customization. Although you can now work with a prefabricated cabinet supplier to add decorative features, customization ability is still limited as compared to custom cabinets.
Custom Kitchen Cabinets. And now, custom kitchen cabinets. If you have specific materials you want used, this may be the better option for you. But let's take a look at its advantages and disadvantages first.
Pros
Customized to fit your specifications. Custom cabinets are exactly what they're called – you can customize every design detail. You can incorporate any add-on you want, such as a bookshelf or trash can drawer. Even if your kitchen is oddly-shaped, you can be sure your cabinet will still fit the space as it's built according to your specifications.
Stylish. Although modular kitchen cabinets now come in various design options, custom cabinets still offer you better design options. There's no limit to the style you can choose – from the materials, door styles, and down to the finish.
Quality craftsmanship. Prefabricated cabinets are already prefinished for you. All you have to do is find the look that suits your ideal kitchen. If you're concerned about the size, your supplier can also help you choose the best filler pieces to match the required cabinet height and length.
Longevity. Custom cabinets can last for many years and can even be passed on from one generation to another. By choosing the best materials and partnering with a reputable furniture maker, you can be sure to make the most of your kitchen cabinets.
Cons.
Can be costly. Custom cabinets can be costlier depending on the materials and design specifications you want. But as they say, you get what you pay for. If you choose only high-quality materials, you can as well expect durability.
Longer turnaround time. Since the cabinet is built from scratch, you'll also have to wait longer for it to be finished and installed. But once the project is done, it'll also be rewarding to see the finished look. It's your dream cabinet, after all.
Which Kitchen Cabinet Type Should You Choose?
There's no one answer for this. It depends on your personal taste and requirements.
As the homeowner or client, it's crucial to stay in close coordination with your supplier or builder. You need to know what you're getting in return for what you're paying.
At the end of the day, you'll want a kitchen that's not only attractive but is also functional and easy to maintain.