What is Trex Decking? What are the Advantages?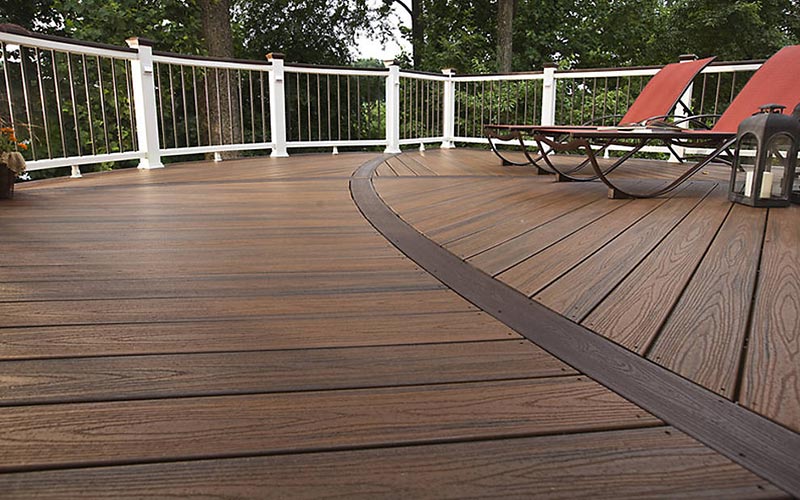 Are you one of those homeowners looking to update their decking?
Your deck is a part of your outdoor living space. It's that corner of your property where you get to enjoy a day out alone or with people that matter to you. It's only understandable to want to make it attractive and functional.
Wood is usually the go-to choice when it comes to decking materials. However, since more and more consumers are starting to make eco-friendly choices, composite decking is becoming increasingly popular too. If you as well want to contribute to a healthier environment, consider Trex decking.
How Are Trex Products Made?
Trex deck and railing accessories are recognized in the industry for being the leading eco-friendly alternative to wood. Trex composite decks are made out of recycled wood and plastic film.
The manufacturer is proud to say no tree was cut down in the making of their products. In fact, they're one of the major plastic film recyclers in the United States.
A recipient to various environmental awards, Trex continues to provide property owners with an environmentally-friendly option in enhancing their decking.
Key Advantages of Trex Decking
Attractive – Trex composite decking features rich colors and designs that make them look natural. It's easy to mistake them for actual wood. You're not limited to a single hue, which means you're sure to find a color that matches your home's architecture. If you've always wanted wood for your deck, here's an option that looks the same, but without causing harm to the environment. Trex decking is also made to resist fading, straining, and scratching. Chances are it'll look the same as you first installed it even after several years of use.
Easy upkeep – You want an outdoor living space that you can enjoy more and not something that will require you to work hard for maintenance. Unlike wood, Trex deck and railing products no longer need sanding or painting. It's ready for installation and use, you also won't have to wait long to use your deck or porch. To keep it in good condition for many years, all you need to do is clean it using soap and water. That's all. What's more, this product is also backed by the manufacturer's 25-year fade and stain warranty.
Durable – Composite decking looks like wood, but they differ in several ways. This material is extremely durable, it's perfect for use even for families with little kids or pets. Add to that, it's insect-proof. Even if your deck or porch are exposed to extreme temperatures and all sorts of environmental factors, you can be confident they'll withstand the test of time. You not only get to own a luxurious escape of your own. You also get to provide your family with a safe and comfortable space for play and relaxation.
Easy to use – Composite decking is an ideal construction material for it is easy to work with. You can cut it the way you would a traditional wood. You also won't need any special tool. Trex decking is also lightweight, which makes it even easier to handle. If you're hiring a residential renovations company for your decking project, chances are they won't have a hard time using Trex products.
Cost-effective – At first look, composite decking may seem costlier than wood. However, if you'll consider the long-term maintenance that goes with wood decking, you'll end up saving a lot more with composite decking. This decking material pays for itself. It also will not have you working hard only to keep it looking good.
Talk to a Residential Renovations Company Today
Whether you need your deck or porch designed, built, or remodeled, our team at Douglas Residential Renovations can help get the job done for you. We use only top-of-the-line products and equipment. Also, you can keep peace of mind as our professional team is licensed and insured. Contact us today at (404) 483-3544.