A Look Back: House Remodeling Trends of 2018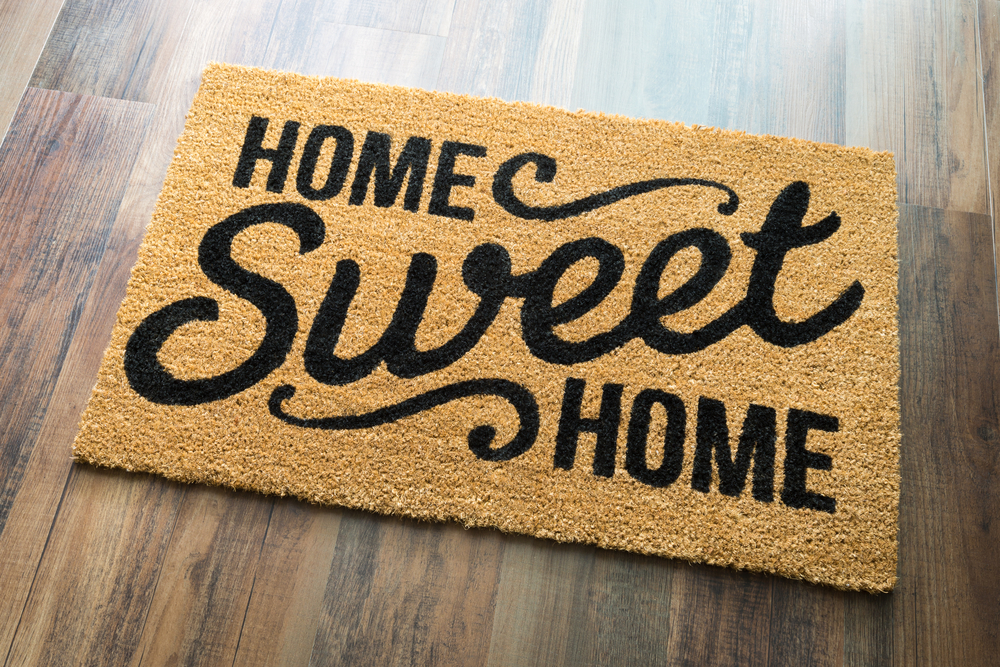 2018 is coming to a close real soon. If you're still planning to have your home remodeled before the year ends, you might want to take a look at these trends. Some are not entirely new. Some are design concepts that have been around for some time. Either way, they may suit your taste. So, let's begin.
1. Open Layout
This home remodeling trend isn't going away soon. It's been around for years and many buyers are looking for the same design still. Unlike the traditional layout where every room is marked by boundaries, an open layout does away from the isolation.
This beautiful trend has several advantages, especially if you're working on a limited square footage. Without dividers, the house feels much larger. Entertaining or chatting with guests becomes easier and more casual.
Looking after the kids while you're in the kitchen is now possible.  Add to that, this layout also makes the house look brighter and allows for flexibility during furniture arrangement.
2. Natural Lighting
While pendant lighting remains popular, installation of bigger windows is also gaining proponents fast. With wider and taller windows, you get to maximize the use of natural lighting throughout the day.
Homeowners are working with their contractors to find suitable places to add windows. What's more, today's materials are made more energy efficient, which means your window may also help you reduce your heating and cooling costs.
As for lighting features, more styles and designs are emerging to suit everyone's personalities. And they can also be energy-efficient, which is always a welcome feature.
3. More Greens
Another feature that has become a hit this year is the addition of plants in indoor spaces. Homeowners feature plants in every area possible to enliven the space.
It's also a cost-effective way to add personality and style inside your home.
Apart from plants, wooden decors are also taking the spotlight. They're attractive and can work with just about any design theme.   
4. Quartz Countertops
If you're remodeling your kitchen, one material you'll most likely come across is quartz. Quartz remains coveted for its long list of great features. It's easy to care and long-lasting.
It also allows for design flexibility as it's available in various finishes, patterns, and colors. Your choices abound, but you can also have a design customized in case you have a specific preference.
5. Suite Bedrooms and Bathrooms
For major renovations or high-end remodels, turning bedrooms and bathroom to a suite has been a hit this year. You'll find the same features in a luxury hotel room in your very own master bedroom.
Your bedroom is sure to become your sanctuary once the project is completed, that place that you go to for relaxation after a long day. Bathrooms are, of course, also included in the list.
Using high-tech toilet and showers is also another home remodeling trend we're likely to still see for the next years.
6. Rustic Designs
The old meets new in this house remodeling trend. Some homeowners prefer the farmhouse or rustic look for their interior design.
This trend also gives homeowners plenty of opportunities to create their own decors, which makes it even more exciting. Of course, your residential renovations contractor can take care of the major construction projects.
If anything, you can always show them design inspirations you've found online and see if they'll be suitable for your house too.
7. Mudroom Additions
The mudroom is a room or space located right when you enter the front door. It's an area where the kids can remove and store their shoes before entering the main areas of the house.
It also provides a storage space for coats, bikes, outdoor equipment or all the stuff the little ones are likely to take with them again outdoors.
The mudroom can also double as a laundry room. It can be an existing room that has been converted or a portion of the garage.
8. Hardwood Flooring
Hardwood flooring remains popular as a flooring option. Its timeless appeal and ease of maintenance are among its winning features. You can use solid hardwood flooring for any room in your house and select from a variety of finishes to suit your taste.
9. Smart Innovations
Thanks to technology, you can now make your entire house 'smarter'. You can incorporate high-tech tools or equipment to make everyday tasks a lot easier.
From coffee-making facilities, smart lighting options, high-tech garage features and a lot more, there are many ways on how you can make technology work for your house, even if you're not tech-savvy.
10. Larger Kitchens
The purpose of a kitchen is no longer limited to cooking. It's also an extension of living spaces, an ideal area to entertain guests. Hence, homeowners have been looking into larger kitchens. Those that are into cooking request their own gourmet kitchen.
If your budget allows for it, you're also free to invest in larger kitchen islands and commercial-grade appliances. 
11. Multi-Generational Design
Another 2018 house remodeling trend that is likely to remain sought-after is the multi-generational design.
This design caters to the youngest up to the oldest family members. Safety and accessibility are its main features. Kids and grandparents both benefit from the careful selection of materials and designs.
12. Custom Storage Solutions
To make the most of your kitchen spaces and avoid clutter, custom storage solutions is one remodeling trend you might want to consider. This has been popular even before 2018 as more and more homeowners look for smart hacks.
You can double the purpose for your kitchen features. You'll have more storage spaces for all your kitchen stuff and more, without using up additional square footage.
Ready to See Your House Transform?
If you have specific ideas for your house remodeling project, let us know. We can work with you in reviewing and improving them. Our team specializes in residential renovations, rest assured we'll help you achieve the results you want.