Remodeling the Master Bath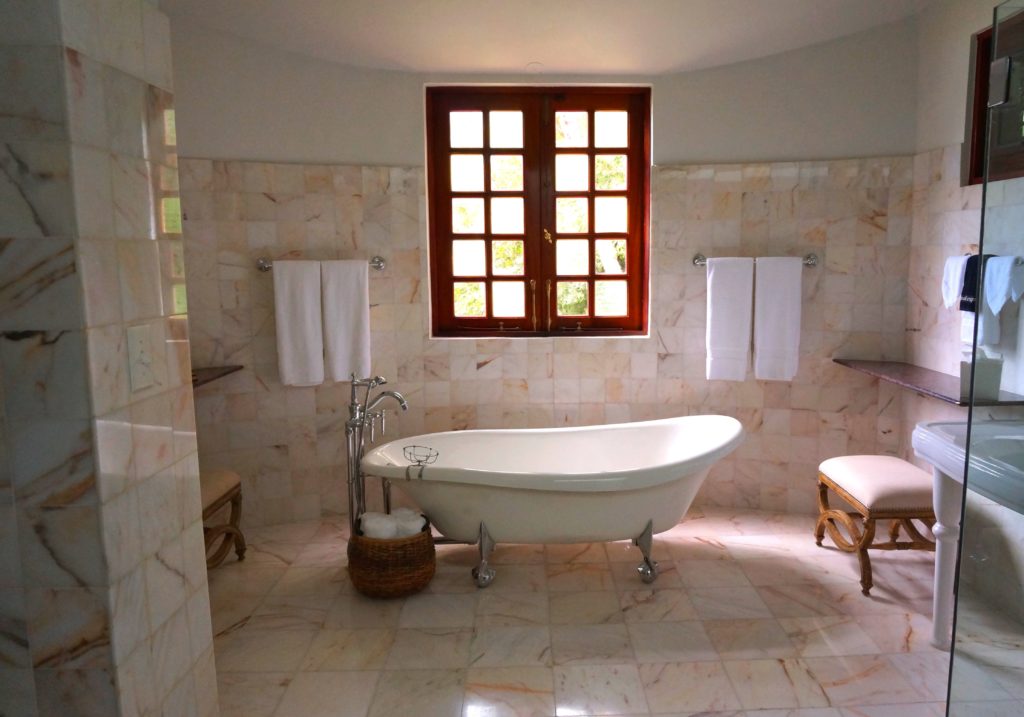 What To Consider When Planning a Master Bath Remodel
The master bathroom offers an environment of personal use just like your bedroom. A Master bathroom can be a place to enjoy some personal time and relax when you return from the job. Therefore, it is important that you should think it through while planning for your master bathroom remodeling. The following are the basic tips which might help you remodel your master bathroom of your dreams.
Design and Style
Think of your master bathroom as an extension of your bedroom. While designing it, preserve the beautiful tone of your room by reflecting it on the theme of your bathroom. Try to match the accessories and materials to accentuate that theme rather than creating different looks. For example, if your bedroom provides a contemporary look then you should select the design of your bathroom that complements with that look.
Layout
The layout of your master bathroom can be based on your specific needs and desires. Go through various magazines and websites, and think of what best defines your personality. There are many things that you should reflect on while working on the layout. Some of them are given below:
The Space
The general space of your master bathroom plays an important role while picking a layout for it. Reflect on the basic elements first, such as the theme color, countertops, tiles or vanities. Then slowly move towards the things that take larger space like a tub or shower. If you have a small size, then think vertically. The vertical space can accommodate a large number of things for you, like cabinets or hangers. For effective result, you can always consult with a professional remodeling agency too.
Number of Sinks
Usually, one sink is more than enough for a private master bathroom. However, there are some who like to add two in their master bath. If your bathroom is smaller, then it is most likely better to go with only one sink because you will have more space for adding other bathroom features.
Install a shower or tub
In the past, most people would prefer giant tubs to showers. Recently custom-made showers are also becoming popular amongst many. Due to the abundance of diverse designs of showers and tubs, you could be faced with a dilemma while deciding on one. To make your selection easier, think about your bedroom theme, the space and most importantly about your taste. Ponder on each of these things, and eventually, you will come up with an idea. If you cannot decide from which to choose, then you can always include both of them (tub and shower) in your master bathroom.
Flooring
Different types of flooring can provide different looks for your master bathroom. Marble or granite flooring can give a luxurious and stylish look while others give off a richer yet composed look. Hardwood or tile flooring can also be a great option depending on the style of your master bedroom. Nowadays, you can even add other features in your flooring like an internal heating system. Obviously this is dependent on your budget and requirements.
Vanities/Countertops
There are a variety of stylish countertops and vanities available today for bathroom remodeling. For you master bathroom, you can base your selection on your budget, requirements, and the available space. You can also use baskets, dividers, cabinets and pullout trays to organize the toiletries.
By remodeling or updating your master bath, you are not only increasing the value of the home, but making it more desirable if you decide to list it for sale in the future.